In case you missed it, we recently launched our brand-new, completely redesigned IntegrityAnswers.com website!
From application questions, to benefits, to payroll concerns, the new Integrity Answers has all the information you need to be successful from the minute you click APPLY to the last day of your assignment.
Searching for information is easy! Simply type your question in the search bar and hit ENTER, and we'll serve up all the content we have on your topic.

You can also use our Answer Bot in the bottom right-hand corner of your screen by clicking on the blue chat bubble: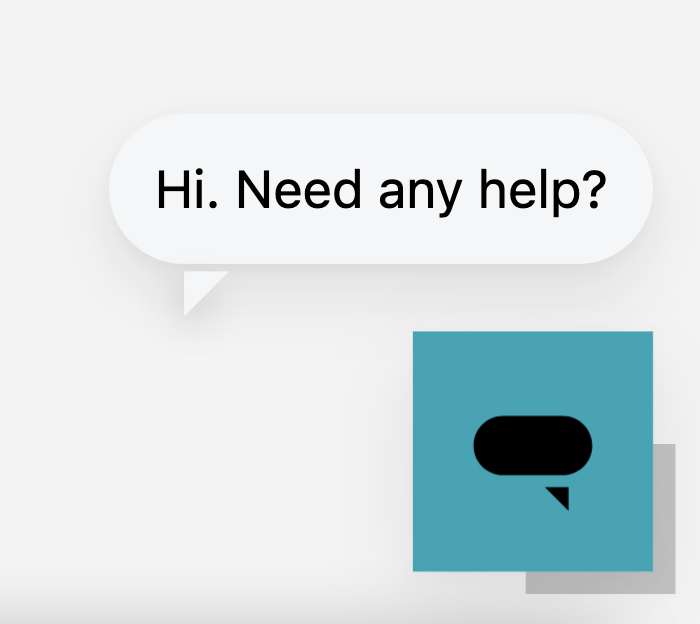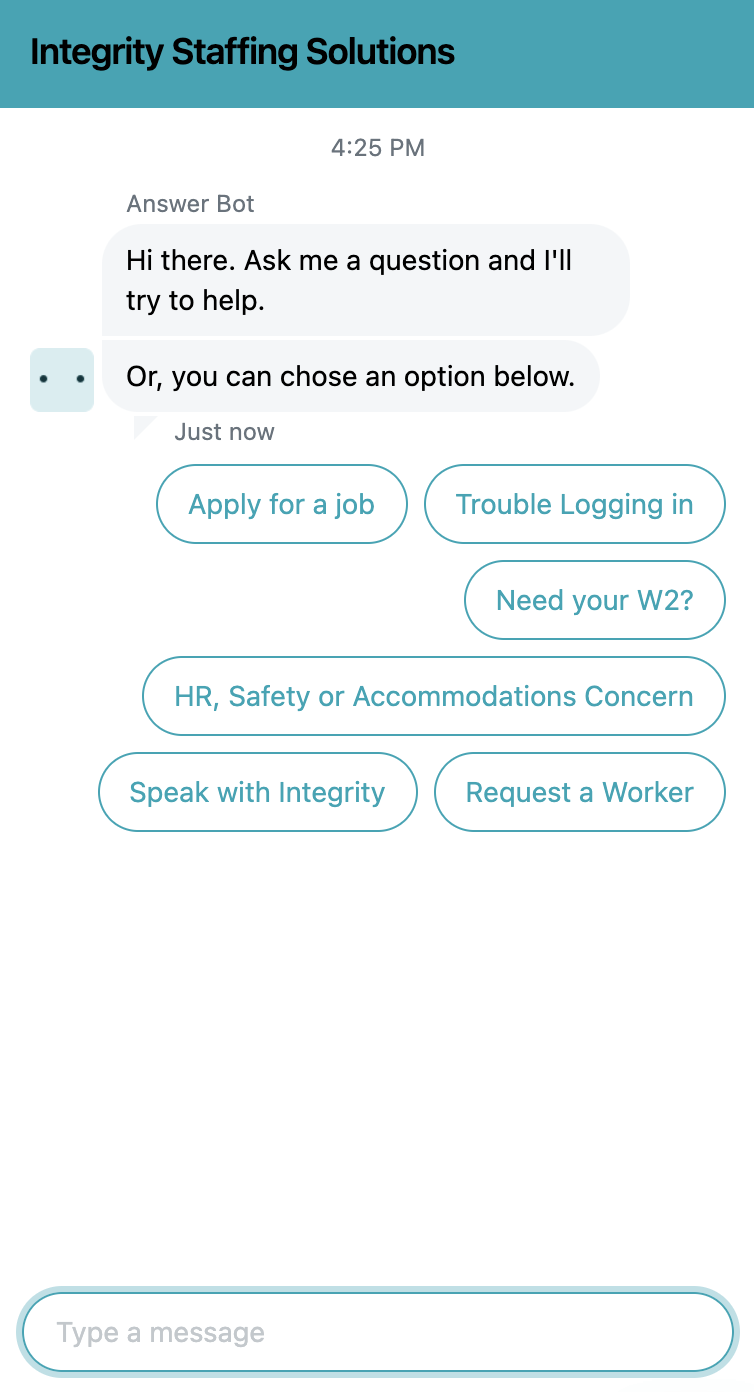 Ask the Answer Bot a question or select from its convenient, pre-populated options.
How easy is that? Be sure to bookmark Integrity Answers for all your assignment information!
Oh, and don't forget to check out our Work/Life Blog! From career advice to life hacks, our associate-first blog is the ultimate resource for helping you thrive in work and at life.
Your workforce, simplified.
Need help finding the best talent for your roles? Let's work together.