General Labor & Industrial Staffing Services
How to find great talent: start with Integrity.
As your staffing partner, Integrity creates recruiting and hiring efficiencies that lower your costs, boost service and help your business scale.
When it comes to general staffing services, we don't believe in one-size-fits-all.
We custom build flexible staffing solutions that respond to your talent needs and adapt to dynamic markets and business demands. As a result, your talent strategy stays one step ahead.
Whether you're looking for full-time or short-term temporary staffing solutions for your company, we have you covered. Explore our staffing solutions, from high-volume to direct placement to managed services, and get in touch to talk next steps.
Need to hire one associate or 1,000 skilled workers? We've got you covered.
Seasonal peaks, changing market conditions, and competition for talent in a challenging labor market make it hard for businesses to get ahead.
More than just an employment agency. Integrity supports clients, large and small. We leverage our renowned talent pool, experience-backed staffing savvy and industry-leading technology to build the team you need exactly when you need them.
Increase team member retention with better orientation & onboarding.
Almost 70% of workers stay with a company for 3+ years if they receive great onboarding. With Integrity, you have employee experience experts on your side.
We tailor our onboarding processes and training programs to support your unique work environment, ensuring your new associates are set up for long-term success.
Maximize efficiencies across locations with Integrity.
Onsite & Centralized Teams.
Our centralized teams handle all the administrative work so that our onsite teams have a singular focus: getting candidates started in your buildings and keeping them there, safe, engaged and productive.
The Recruitment Tech Stack for 2021 and Beyond
Innovation is challenging the status quo of HR recruiting. Read how new tech enables us to engage the best candidates and match them with best-fit opportunities.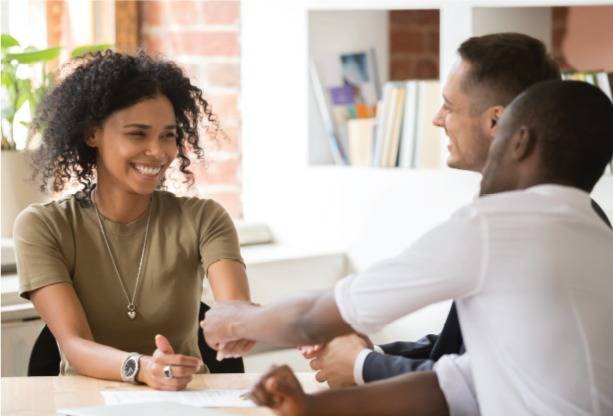 What Job Marketing Conditions Mean for Candidate Engagement
It's important that employers are honest about what job market conditions mean for your hiring process and the future of your company. Learn how to talk candidates through the ebbs and flows of today's economy.
Get an Inside Look at How We Find Your Talent
Connecting great talent with great companies is our passion. It's drives us; it guides us. Here's a look at exactly how we find top quality associates who are primed and prepared to succeed with you.
Discover how we've built a pool of thousands of qualified candidates to meet your talent needs.